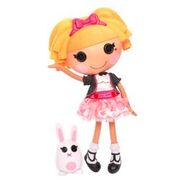 Misty Mysterious was the sixteenth doll to be released. Her little sister is
Tricky Mysterious
!
Infomation
Sewn On Date: March 24th (Houdini's Birthday)
Sewn From: A Magician's Cape
Likes: Playing hide and seek
Dislikes: Sharing secrets
Most likely to say: "Abracadabra!"
Personality
Misty Mysterious loves secrets and suprises, and she's always got something up her sleeve.
What Misty Looks Like
Eye Color:Black

Hair Color: Yellow
Hairband Color: Fuschia Pink
What she wears: A white blouse with a black vest with a pink skirt
Her sewn-on pattern on her dress: Pink and White Polka Dots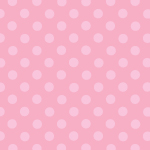 Other things on her dress: Two red buttons on her belt and a bow tie
Misty's Pet
Misty has a cute, white rabbit!
Misty's Home
Roof: Cards with a hat on top
Wall Color: Sparkly purple
Misty's Other Merchandise
Full Size Misty
Misty Mini
"Misty's Full of Tricks" Mini
Misty Silly Funhouse Mini
Misty Pencil Topper
Misty Soft Doll
Misty Character Tin
Misty Mirco
Gallery
Ad blocker interference detected!
Wikia is a free-to-use site that makes money from advertising. We have a modified experience for viewers using ad blockers

Wikia is not accessible if you've made further modifications. Remove the custom ad blocker rule(s) and the page will load as expected.