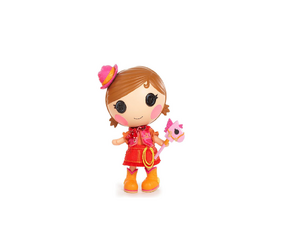 Trouble Dusty Trails was sewn from a cowgirl's vest on May 1st (Law Day). The new sherrif in town, she loves wearing big boots, kicking up dust, and making sure that everyone takes a nap at high noon! She has a pet horse.
Sewn on Date: May 1st (Law Day)
Personality
Trouble is a awesome cowgirl baby who lives in the meadow in the noon, and she is no trouble at all. Her love is being the sheriff in town,especially when it envolves wearing big boots,kicking up dust and making sure everyone has a nap at high noon!She loves to play around with her sis,Prarie Dusty Trails.
Ad blocker interference detected!
Wikia is a free-to-use site that makes money from advertising. We have a modified experience for viewers using ad blockers

Wikia is not accessible if you've made further modifications. Remove the custom ad blocker rule(s) and the page will load as expected.